Telescopic Tube Clamp (L) Lever Lock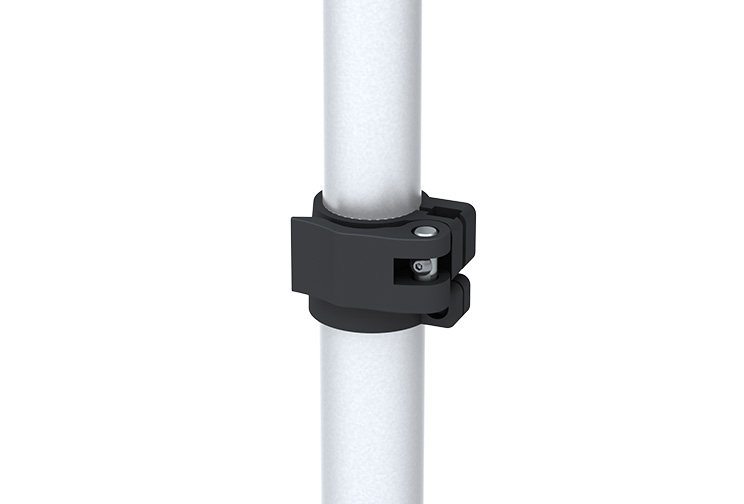 The L Lever Lock is one of our strongest telescopic tube locks. This is a simple one handed flip lock, able to open and close the lever with one hand, making this a fantastic lock for your next custom telescopic tubing project.

This telescoping tube clamp is made with glass reinforced nylon for incredible durability, and features 304 stainless steel hardware to survive challenging environments.
To use, lift the lever, and the internal tube can slide freely. To tighten, simply lower the lever back towards the tube. The rounded shape on the lever makes opening and closing easy and strong.
This telescopic tubing lock can offers adjustable tension by loosening or tightening the 2.5MM allen screw, though be careful not to strip the screw.
This lock is available to use with tubing from 1-1/2" Diameter down to 5/8" Diameter.

You can buy these locks on their own here and pair with your own tubing, meaning this telescoping lock clamp can be used with DOM steel tubing, stainless steel tubing, carbon fiber tubing, or nearly any tubes that can nest inside one another that have the right OD and will not crack under the force of the lock being attached. Or you can build your own telescopic tube DIY at www.TestriteAluminum.com by purchasing Round Telescopic Compatible Tubes and L Locks.
L Lever Locks | Telescopic Tubing Clamps