Swaging for Aluminum Tubing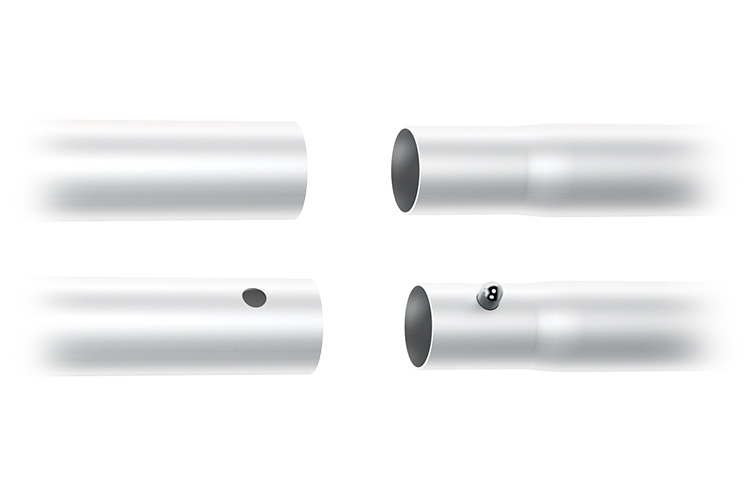 An economical way to form leg ends, so one leg nests into another.
A spring button can be an option.
Swaging features close tolerances and provides great strength.
We are tooled up for 3/4", 1", and 1-1/4" diameters.
For other diameters - there is a one time, non-recurring setup charge.
Available with and without optional Spring Button.

Testrite Telescopic Tubing and Locks