Gold Aluminum Tubing, Gold Steel Tubing, & Brass Plated Parts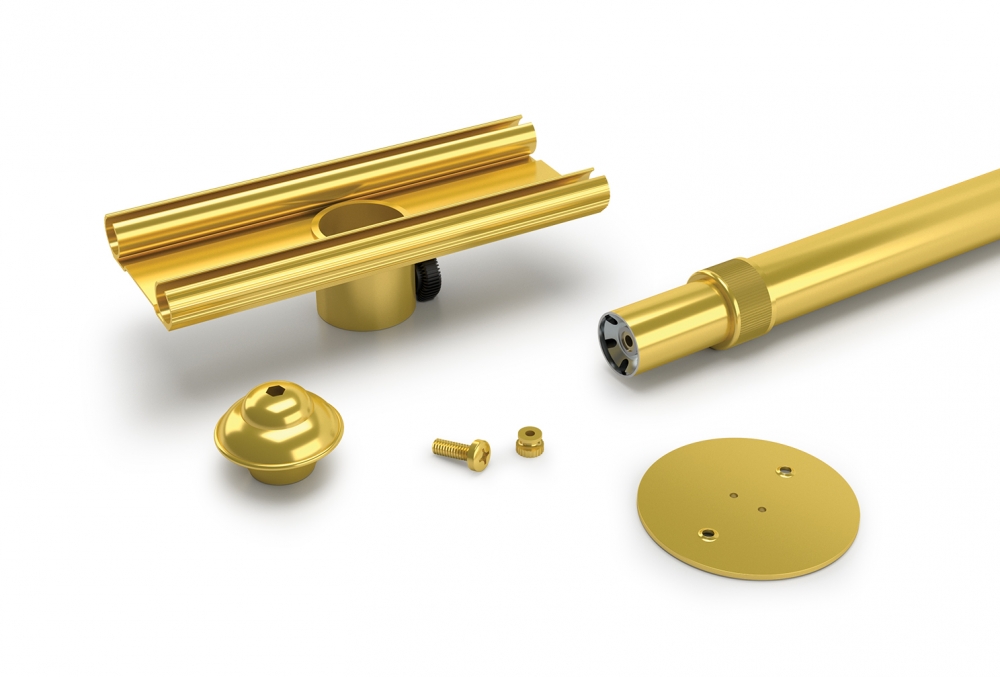 Bright dip gold anodized aluminum tubing is available for order, as are brass plated steel parts and thin brass plated steel tubing.

Bright dip Gold anodized telescopic tubing is made to order. Available in a variety of dimensions, round gold anodized aluminum tubing offers a beautiful finish in a bright, metallic, and shiny gold. Telescopic tubes in our gold anodized finish telescope beautifully. These are often paired with our aluminum clutch lock in a matching gold anodized finish. When ordering bright dip gold anodized tubing, please keep in mind each piece will have differences in color and tone.

In addition, any of our aluminum extrusions can be bright dip gold anodized, though minimum quantities do apply.

Testrite manufactures a wide range of steel parts.Testrite is able to stamp and form steel for plating. Many of these can be brass plated.

Testrite stocks a variety of gold hardware to match, including knobs, nuts, and chain in gold.

Want to learn more? The best way is to see it for yourself! Check out the video below showing real samples of our gold anodized telescoping poles, brass plated steel parts, thin wall brass plated steel, parts fabricated from prefinished anodized aluminum sheet, and more!