1" Square Tube Joiners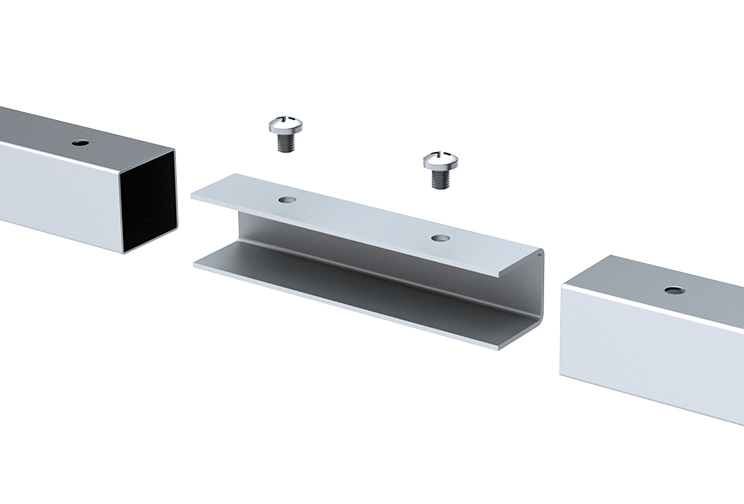 Depending on your application, we have a 1 inch square tube joiner to suit your needs. Steel joiners provide the greatest strength, will require a hole in each tube. Our plastic tube joiner, adapted from our T connector (1 side will be open) is ideal for less demanding applications.

Our 1 inch square connectors are designed for use with tubing from ~.038" thick up to ~0.50" thick. If you will be using the 1in connectors with your own tubing we always recommend testing to ensure the fit meets your needs.

Our square tube connectors are designed for use with our 1 inch square aluminum and 1" square steel tubing. These aluminum tubing connectors are strong and flexible, and can be reinforced with our available steel brackets. Our aluminum square tubing connectors are available in silver and black. These aluminum tube connectors allow for building a wide variety of structures to meet your custom needs while using off the shelf components. These square tubing connectors fasteners offer unparalleled flexibility, and function perfectly as aluminum tube joints /square tubing joints. These connectors and the accompanying steel brackets are ideal for connecting square tubing without welding, This 1 inch square tubing system / 1 inch square tubing frame is available for shipping now. If you need 25 or more, we can build additional custom components including shelves, frames, and more! Reach out today!